R-AIDERS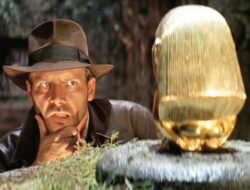 A BESEDIM RESEARCH SUPPORT SYSTEM FOR THOSE IN GREAT RESEARCH NEED
WHEN IN GREAT NEED YOU CAN APPLY FOR SUPPORT, BE IT FINANCIAL OR METHODOLOGICAL/STATISTICAL...
WE SUPPORT UP TO THREE PROJECTS YEARLY
MORE INFORMATION IN THIS PDF R-AIDERS

OR VIA JUSTINE.PIAZZA@CHULIEGE.BE OR PATRICK.VANDEVOORDE@UZGENT.BE
>> TO SEND IN YOUR APPLICATION FILE, do not use the tool underneath but UPLOAD ALL NECESSARY FILES VIA THIS LINK

BESEDIM ALSO PARTNERS WITH @FrontiersIn Disaster and Emergency Medicine to allow for publication of your papers. This new journal will help drive innovation in its field through high-quality research. although open access, discounts might be available (if needed, contact us!). Find out more: https://www.frontiersin.org/jo...
R-AIDERS WILL ALSO PROVIDE INTERESTING INFO ON GENERAL RESEARCH TOPICS IF WE COME ACCROSS - SO CHECK THIS PAGE REGULARLY!!
Share your research!
Share your research!
Eager to present your scientific research to the Belgian EM community? Share your work here!